If you're following this blog, you may remember a post about two years ago on the resurrection of my father's old trains. Last year we bought some new track and made things work a bit more smoothly. This year I got the bug to do a little more.
I was inspired by our trip on the Great Smoky Mountains Railroad. Not only did we ride in a genuine (renovated) turn-of-the-century (er..the one before last) train, but we also got to see an amazing model train display at the Smoky Mountain Trains museum nearby. In the museum store (and on the train itself) they had model versions of the same kind of coach that we rode in! Of course I had to buy two of them, one with Bryson City printed on it and one with Dillsboro. And, since I bought those, I realized my current locomotive wouldn't do. Why would a Santa Fe Flyer FT-A be pulling a train in the Smoky Mountains? I mean really.
So I bought a couple of locomotives, too.
The locomotive that ran our train, I learned after a little research, is a GP-9 Diesel. It's the 1751 pictured here: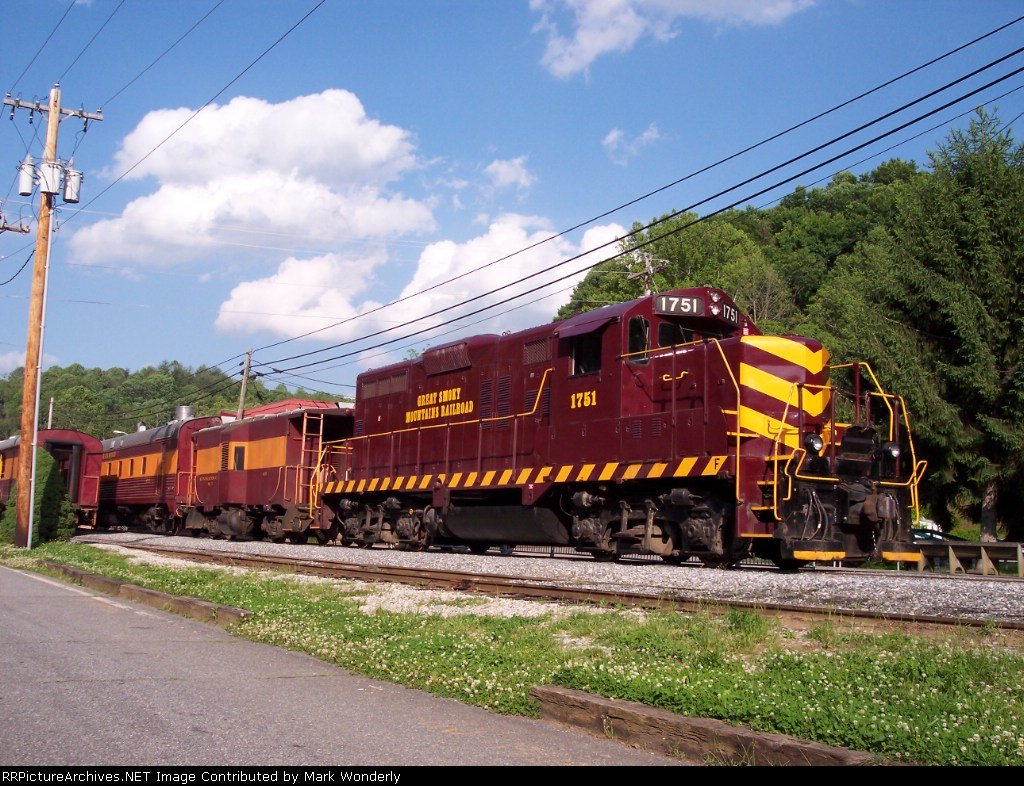 Unsurprisingly, there is no pre-painted version, so I'm going to go ahead and do it myself. I bought an
unpainted, inexpensive, locomotive
shown here:
The
GSMR
also has this really cool green locomotive, a Southern 722. Here's the reference pic I pulled off of their site: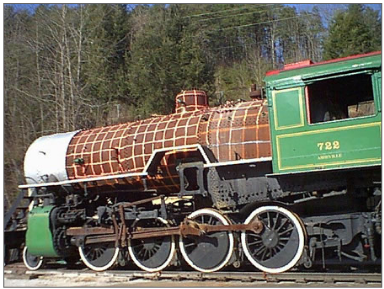 And here's the train that I got: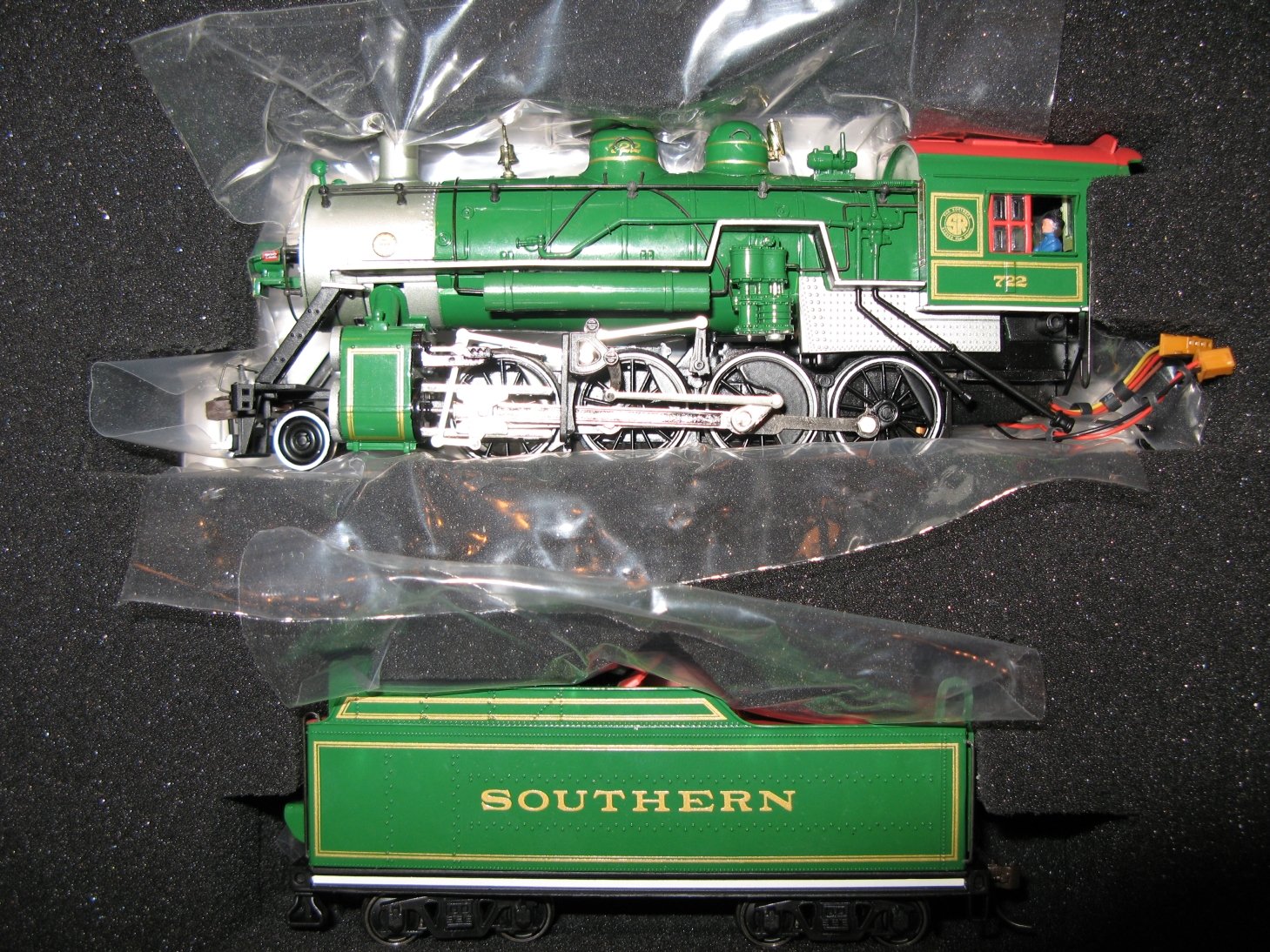 There are some minor differences, but it seems awfully close. The actual train is currently under repair, so we didn't get a chance to ride it, but it is a great Christmas train, no?
So that will probably be enough to deal with this year, but here's the wishlist:
More track — I have enough for an oval, but I'd like to add a second loop and a siding to put idle locomotives and rolling stock. Currently I've got two boxes of Atlas code 100, but maybe I should go with Bachmann EZ Track, or upgrade to Atlas code 83 with True-Track. So many decisions.
DCC system — If I'm going to have more than one train on the tracks, I'll need a method of controlling each one individually. This is it! (I'm looking at this one.)
DCC modules — My two DCC locos lack sounds and the unpainted one doesn't have a DCC module at all. (I'm looking at something like this for sound.)
Semi permanent base — I don't think it's practical to set all this up on a yearly basis. I think I want to slap it all on a piece of plywood. Which means I'll want to put some basic decoration on it.
Yeah, this list could go on and on. I'll stop here. For now.